A Prancing Pony Christmas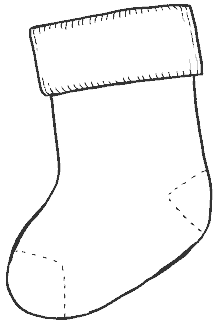 Click on the thumbnail to open a new window with the full size image. You should be able to print it from there using RIGHT-click over the image, then choosing "Print". Decorate your stocking and scan, or just download a copy of the full size image file to decorate digitally using your preferred graphic program (that way you can use your favorite screen caps!).
Then Submit your creation to the Fan Club Scrapbook! (they will be hosted here on this page until Prim gets settled into her new home)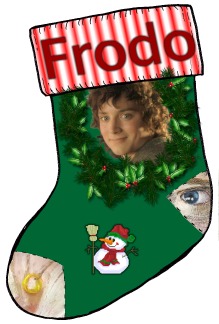 Here is my offering for Christmas 2004, the beatific smile of Frodo leaving for the Gray Havens with a couple of details from some of my Frodo art. Created in Paint Shop Pro 7.